Do you remember the last time you gathered with your extended family, laughing over shared memories and creating new ones? It's time to learn how to plan a family reunion! In this comprehensive guide, we'll walk you through the essential steps to ensure a seamless planning process and a memorable event for all your loved ones. Let's dive into the exciting world of family reunion planning and create an experience to cherish for years to come!
Key Takeaways
Form a diverse reunion committee and assign roles for efficient planning.
Choose the perfect date, location and venue that works best for everyone.
Create lasting memories with photography, time capsules & memory books!
Forming the Reunion Committee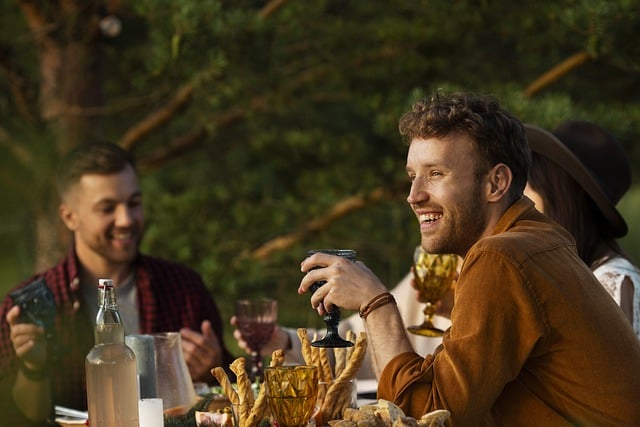 A successful next family reunion begins with a dedicated family reunion planner, who will help you plan a family reunion. This team of enthusiastic family members, including new family members, will work together to gather feedback, make decisions, and coordinate the various aspects of the family gathering event.
The first step is reaching out to your extended family and getting their valuable input on when, where, and what they'd like to see for the reunion. Considering that the event involves the entire family, including everyone in the planning process is key.
Selecting Committee Members
Selecting keen, organised, and contributing members for your reunion committee is vital. Consider selecting representatives from each family unit to ensure a diverse group that can bring fresh perspectives and inspiring ideas to the table.
You can use a survey to gather feedback from family members and other family members about their preferences and availability, providing a great opportunity for everyone to be heard.
Assigning Roles and Responsibilities
After gathering your committee members, allocate specific tasks and responsibilities to each individual. This will help ensure that the planning process runs smoothly and efficiently.
Delegating tasks to committee members, such as budgeting, venue selection, and activity planning, can help prevent "too many cooks" in the kitchen, while also giving everyone a sense of ownership and involvement in the event.
Communication and Coordination
Successful planning of a family reunion relies heavily on effective communication and coordination. Utilise conference calls, file-sharing tools, and social media to keep committee members connected and informed.
Establishing a communications liaison or subcommittee can ensure that everyone is on the same page and important information is documented for future reference. Regular communication through emails or meetings will help to keep the planning process on track and ensure a fun family reunion for all.
Setting the Date and Location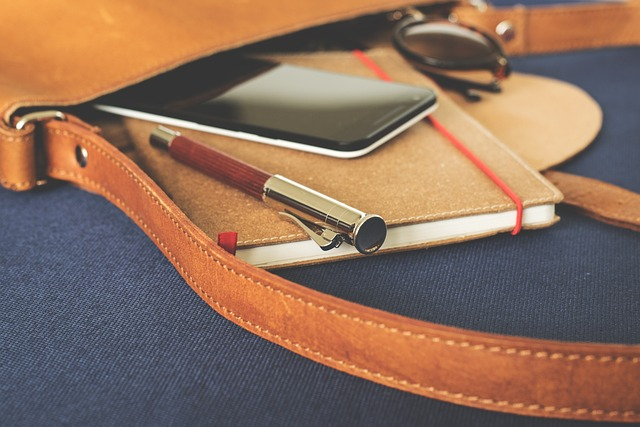 With a robust planning committee in place, you can now concentrate on determining the date and location of your family reunion. This step is crucial, as it will impact various aspects of your event, from travel arrangements to seasonal activities.
Choose a date that works for most people, and consider surveying family preferences to find the perfect location. Keep in mind factors such as travel distances, accessibility, and seasonal considerations when making your decision.
Surveying Family Preferences
To tailor your family reunion to everyone's desires, solicit suggestions from family members about preferred dates and venues. You can create a questionnaire or online poll and share it via email, social media, or a dedicated reunion website.
Make sure to set a deadline for submitting responses, giving everyone ample time to provide their input. This will help you plan a perfect family reunion that reflects the majority's preferences and creates an unforgettable experience for all.
Central and Accessible Locations
Selecting a location for your family reunion should take into account the ease of access and convenience for the majority of participants. A central location that is easy to reach for most family members will make it more likely that everyone can attend and enjoy the event.
Additionally, take into account any travel distances and accessibility requirements, such as proximity to public transportation or accommodations for those with mobility limitations.
Choosing a Venue
Identifying the ideal venue is a significant step in the planning process for your family reunion. When choosing a venue, consider the size of your family, the activities you plan to host, and the amenities offered by the venue. For large families, a spacious outdoor park or a big banquet hall might be ideal. If you plan to have sports or games, ensure the venue has the necessary facilities. Venues that provide catering, seating, and audio-visual equipment can also make the event planning smoother. Consider unique venues like White House Glamping, which offers a private glamping site for up to 32 guests and various group activities to keep everyone entertained.
Not only will this provide a memorable experience for your loved ones, but it will also create a comfortable and intimate setting for everyone to reconnect and create lasting memories.
Seasonal Considerations
Keeping seasonal factors in mind is crucial when deciding on a date and location for your family reunion. Summer months provide wonderful opportunities for family members with school-aged children to attend, with plenty of options for outdoor venues and recreation. Plus, off-season dates may bring special discounts and reduced travel costs.
Be sure to consider the weather conditions and local attractions when planning your reunion to ensure a fantastic experience for all.
Budget Planning and Funding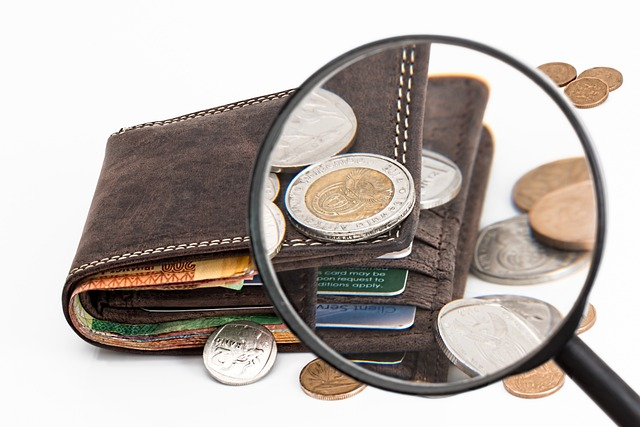 A meticulously planned budget is essential for the success of a family reunion. Start by estimating costs for the event, including venue, food, activities, and other expenses. Allocate expenses fairly among attendees, taking into account factors such as travel expenses and financial situations.
Finally, explore fundraising ideas or seek sponsorships to help cover reunion costs and ensure a memorable experience for all family members.
Estimating Costs
Maintaining costs within manageable limits necessitates the creation of a detailed budget for your family reunion. Start by estimating the total cost of the event, including the venue, food, activities, and other expenses. Factor in any expected funds from fundraisers, auctions, or donations to determine the final budget.
Aim to set a budget of £25-£50 per person per day for basic expenses like food and lodging, providing a great value for your money.
Allocating Expenses
With a budget in place, equitably dividing costs among participants becomes the next important step. Here are some considerations:
Determine how costs will be split (per person or per family)
Consider the income levels and affordability of the attendees when making decisions
This will help ensure that everyone can participate in the reunion, regardless of their financial situation.
Make sure to communicate the cost expectations to everyone in advance to avoid any surprises or misunderstandings.
Fundraising Ideas
Organising fundraising events or seeking sponsorships can help cover reunion costs while also engaging family members in the planning process. Some exciting fundraising events include:
Raffles
Auctions
Bake sales
Car washes
These events can be a fun way to raise money for the event.
Additionally, consider seeking sponsorships from local businesses or family members who are willing to contribute financially in exchange for recognition or promotional opportunities.
Invitations and RSVP Management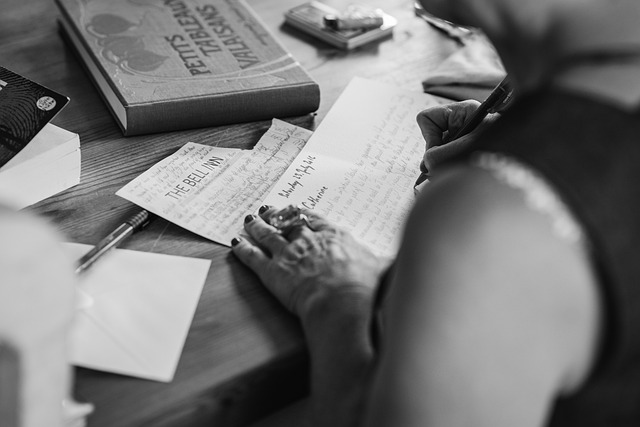 Dispatching invitations and managing RSVPs form a vital part of the planning process. Design visually appealing invitations that include essential reunion details and RSVP information, and send them well in advance to give attendees plenty of time to make plans.
Use online tools to track RSVPs and manage guest lists, and utilise social media platforms to share updates, reminders, and engage with attendees before the reunion.
Designing Invitations
Create invitations that capture the spirit of your family reunion while providing all the necessary details for attendees. Use online platforms like Canva to find pre-designed templates that you can customise.
Make sure to include the date, time, location, and RSVP information to ensure a smooth planning process for everyone involved.
Sending Invitations
Send invitations well in advance, ideally three months ahead, to give everyone plenty of time to make plans for a wonderful reunion.
Digital invitations offer several advantages:
They are cost-efficient
They offer ready-made and custom design options
You can easily share the invitation's custom link on social media or send it via text to reach a larger audience.
Tracking RSVPs
Keeping track of RSVPs is crucial for a successful family reunion. Furthermore, you can use social media to track RSVPs by asking attendees to comment on the invitation post or use a hashtag to indicate their attendance. This will help you manage your guest list and ensure that everyone is accounted for.
Planning Activities and Entertainment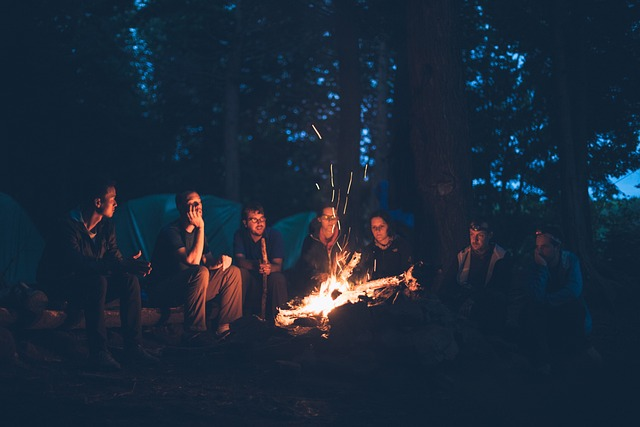 The distinction between a good event and an unforgettable one can be determined by the activities and entertainment you organise for your family reunion. Plan age-appropriate ideas, activities for large groups, incorporate cultural and heritage elements, and organise evening entertainment to ensure a memorable experience for all attendees.
From sports games to trivia contests, there's no shortage of fun to be had at family reunions, especially during a family reunion.
Age-Appropriate Activities
Ensuring that the activities planned for your family reunion suit all age groups and interests is crucial. This can include sports games, arts and crafts, or even a family trivia contest to test everyone's knowledge of family history.
Providing a range of activities will ensure that everyone has something to enjoy and creates opportunities for different generations to interact and bond.
Cultural and Heritage Activities
Incorporating cultural and heritage activities into your family reunion can help strengthen family bonds and celebrate your family's unique history. Plan activities that highlight your family's culture, such as genealogy workshops, sharing family stories, or creating a family tree. These family traditions will not only bring everyone closer but also create lasting memories.
These activities can provide a meaningful and educational experience for all attendees, while also creating lasting memories.
Evening Entertainment
As the sun sets on your family reunion, plan engaging evening entertainment to keep guests entertained and create memorable experiences. Organise activities such as outdoor movie nights, talent shows, or karaoke sessions to bring everyone together for a night of fun and laughter.
Providing a variety of evening entertainment options will ensure that everyone has a great time and leaves the reunion with lasting memories.
Food and Menu Planning
A family reunion isn't truly complete without mouthwatering food! Coordinate catering, accommodate dietary restrictions, and incorporate family recipes or themed meals into the menu to ensure a memorable dining experience for all attendees.
From potluck-style meals to professionally catered events, there are plenty of options to satisfy everyone's taste buds.
Catering
Decide on catering options for your family reunion, whether you choose to have the event catered by a professional or organise potluck-style meals where family members contribute their favourite dishes.
If you opt for professional catering, ensure you consider the dietary restrictions and preferences of your attendees when selecting the menu. This will help make sure everyone can enjoy the delicious food on offer.
Dietary Restrictions and Allergies
Taking note of dietary restrictions and allergies is critical while crafting the menu for your family reunion. Offer a variety of meal options to accommodate all guests, including:
vegetarian
vegan
gluten-free
other dietary considerations
By providing an inclusive menu, you can ensure that everyone can enjoy the delicious food and feel welcome at your event.
Family Recipes and Themed Meals
One of the best ways to add a personal touch to your family reunion menu is to incorporate family recipes or create themed meals that celebrate your family's heritage. Encourage family members to share their favourite recipes and cook their signature dishes for the reunion, or create a themed meal that highlights your family's culture and traditions.
This can help create a unique and memorable dining experience for all attendees.
Creating Lasting Memories
A family reunion serves as a unique occasion that unites loved ones and fosters enduring memories. Capture these memories through photography and videography, create time capsules or memory books, and share memories with attendees after the reunion.
These keepsakes will be cherished by attendees for years to come and serve as a reminder of the wonderful time spent together.
Photography and Videography
Organise a designated photographer or videographer to capture special moments throughout the reunion. This can be a professional photographer, or a talented family member with a passion for photography.
Ensure they capture group photos, candid moments, and memorable events throughout the destination reunion, so you can look back on these memories in the future.
Time Capsules and Memory Books
Create time capsules, memory books, or other keepsakes to preserve reunion memories for future generations. Encourage family members to contribute items, such as photos, newspaper clippings, or handwritten notes, to the time capsule or memory book.
These keepsakes can be a wonderful way for future generations to learn about their family history and the special moments shared at the reunion.
Sharing Memories Post-Reunion
After the reunion, share photos, videos, and stories with attendees through social media or a dedicated reunion website. This can help keep the memories alive and maintain the connections made during the event.
Encourage family members to contribute their own family photos and stories, creating a rich and diverse collection of memories from the reunion.
Summary
Planning a family reunion can be a rewarding and memorable experience for all involved. By following this step-by-step guide, you can ensure a seamless planning process and create an unforgettable event that brings your loved ones closer together. From forming a dedicated planning committee to capturing lasting memories, your next family reunion will be a celebration of family, love, and togetherness.
Frequently Asked Questions
How far ahead should you plan a family reunion?
Begin discussing and planning a family reunion at least six months to one year in advance to give everyone ample time to choose a date, plan around the event, reschedule any potential conflicts, and accommodate school breaks and holiday schedules.
How do you organise a successful family reunion?
Organising a successful family reunion involves planning ahead, selecting a date and budget, inviting relatives, choosing a venue, providing activities and snacks, and making sure there is plenty of time for everyone to connect. Delegating tasks to multiple members of the family can help ensure everything runs smoothly.
What should we do at a family reunion?
Gather your family together for a fun-filled reunion, with activities such as themed celebrations, trivia nights, potluck dinners, time capsules, water balloon fights, photoshoots, and more! Enjoy these fun memories that will last a lifetime.
What is the ideal timeframe for sending out family reunion invitations?
Send out invitations three months in advance to give everyone plenty of time to make arrangements and join the fun!
How can I accommodate dietary restrictions and allergies at a family reunion?
Provide a diverse range of meal options to suit everyone's dietary needs, including vegetarian, vegan, and gluten-free dishes. This way, no one has to miss out on the family reunion!